Updated On: Jul 182, 2022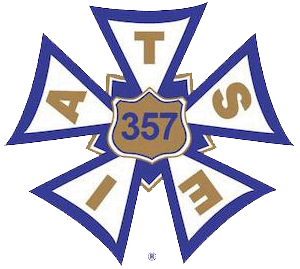 INTRODUCTION TO IATSE LOCAL 357
The International Alliance of Theatrical Stage Employees, Moving Picture Technicians, Artists & Allied Crafts of the United States, its Territories and Canada has been expanding throughout the years. Gradually, the Stage Employees and Movie Operators have been joined by a great variety of other craftspeople in other fields of the entertainment industry. The organization is best known as the I.A.T.S.E., but is often shortened to simply I.A.
Our Local represents the many fine Craftspeople and Technicians personnel in the theatre and entertainment industry. I.A.T.S.E. Local 357 was chartered on December 22, 1922 and has continued to grow and expand, both in its membership and venue affiliations. Our jurisdiction in the areas of Stage and Special Departments is part of South West Ontario.
Presently, the Local maintains a working relationship with the Stratford Festival (Stratford), Centre in the Square (Kitchener),Kitchener Memorial Auditorium, Wilfred Laurier University (Waterloo), the River Run Centre (Guelph) and Jaden Entertainment (Stratford).
Thank you for your interest in us and what we do!

THE PERMIT LIST
This is the first step along the path to membership. After a period of time, determined by the Business Agent and or the Call Steward a review by the Heads of Department and Crew Chiefs will be conducted. At this time, the Business Agent and or the Call Steward may make a recommendation of candidacy for membership. At that time, the Permits and Candidates Committee would review the Candidate using the candidate eligibility form – there is a threshold of 50 points required in order to qualify for member recommendation by that committee. Once achieved, an official application for membership will be given by the secretary of the local. The initiation fee of five hundred ($500) dollars and application fee of one hundred ($100) dollars shall be collected. The Candidate must ensure that all forms and documents required by the local have been completed.
It is the individual's responsibility to be familiar with the permit guidelines found in the permit worker application form in the "Join Local 357" section.

THE VISUAL PATH TO MEMBERSHIP (FLOWCHART)